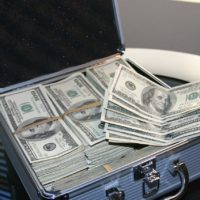 When entrepreneurs seek out investors, it can be tempting for them to sign a deal with whomever offers money first. However, this is not always a wise decision, since investors can play a key role in the future development of a company. When company founders and investors are not on the same page, the results can be disastrous with consequences that range from an entrepreneur being pushed out of the company to the failure of the organization. Entrepreneurs who find the right investors will be bolstered in their efforts and obtain the support and guidance that they need to develop a truly distinguished company. Following are some tips for entrepreneurs seeking investors who will be a good fit for their companies.
1.  Figure out exactly what the investor will bring to the table aside from money.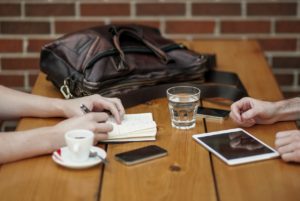 Entrepreneurs need to figure out what investors have to offer as much as investors who are searching for ideal investment opportunities. The process helps entrepreneurs understand exactly what type of arrangement they can expect by signing with an investor. Some investors take a hands-off approach and will offer little for a company other than expectations on growth and income. Other investors can help guide the development of a company by drawing on their past experience in related industries. Before signing any agreement, both parties should understand the foundation of the relationship and the expectations that each one has for the other. Answering these questions upfront will prevent disappointment and frustration later on down the road.
In order to determine exactly what investors bring to the table, entrepreneurs should find out about their investment patterns and how they like to interact with company founders. Individuals may also ask about their participation in follow-on rounds, in case a company needs more money in the near future, as well as the number of board seats that they hold. Investors who serve on seven or eight boards may not have the free time necessary to actively engage with an organization, although some company founders may prefer this sort of hands-off approach. On the other hand, someone with this many board seats may be able to open new doors. Entrepreneurs may also want to ask how many investments that people have made, since novice investors tend to have different expectations than those who have had a half-dozen experiences.
2.  Ensure that there is a personal connection.
Before signing an agreement, entrepreneurs should ensure that they click on a personal level with their investors. Individuals should take the time to get to know lead investors and majority stakeholders fairly well. If individuals do not get along as friends, then personal conflicts may begin to arise. However, when investors and entrepreneurs develop close relationships, they begin to understand what motivates one another. This sort of understanding serves as the basis for a productive and constructive relationship.
Business owners should consider getting to know investors' personalities as an important part of due diligence on investors. Such due diligence is important even if companies rely on equity crowdfunding to raise full or partial rounds. Some platforms allow companies to track the activity of all investors to make it easier to get some insight on the people with whom they are doing business. While this type of fundraising does not have the same one-on-one interaction, it is important to avoid potential tension in the future that could arise from values conflicts.
3.  Have a clear understanding of the company's culture and value system.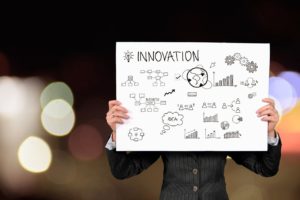 Company culture is extremely important for startups, and it plays a strong part in whether an investor fits into a company. Many companies distinguish themselves from their competitors through their company culture, such as TOMS Shoes, which makes philanthropy a central part of its mission. Before engaging with investors, entrepreneurs need to understand what their company culture is and what they want it to be. While company cultures naturally develop over time, it is critical that investors buy into them and maintain a belief in the mission of the company. An investor who does not believe that philanthropy is a motivating factor for consumers should not invest in TOMS.
In order to judge cultural fit among potential investors, business owners should ask what vision they have for the future of their companies. The question can help to gauge whether or not their vision aligns with the entrepreneur's own goals. Business owners should also strive to speak to the owners of other companies in which the investor has invested. Individuals at these companies can provide unbiased insight on how the investor has supported the mission of the organization and what values that person upholds. In addition, business owners should find out how involved a potential investor would like to be in a company. The information will help investors and entrepreneurs to avoid future conflicts.