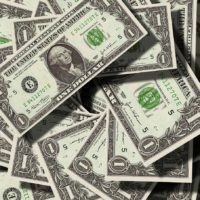 One of the best ways for entrepreneurs to raise money for their projects is crowdfunding. A fairly recent development, crowdfunding offers an important alternative to traditional fundraising methods, such as loans and other popular choices among entrepreneurs like angel investors and venture capital.
The platform that made crowdfunding popular is Kickstarter, but this is not always the best choice for entrepreneurs. The quick rise in feasibility of crowdfunding has resulted in the creation of several different platforms with varying policies on payouts. Many of these platforms are better options for entrepreneurs.
Below is a look at some of the most ideal crowdfunding platforms for entrepreneurs.
Indiegogo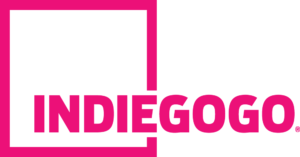 Perhaps the second most popular option after Kickstarter, Indiegogo is a reward-based platform through which individuals pledge money in return for various prizes. When the site first launched, its focus was on film, but the platform can now help entrepreneurs finance virtually any kind of project.
The platform accepts all campaigns without reviewing them and charges a success fee of only 4 percent, which is less than many other options. However, if individuals do not reach their fundraising goal, they must give up 9 percent of the proceeds.
Peerbackers

Recognized as one of the best crowdfunding platforms for entrepreneurs, Peerbackers is another rewards-based site. The platform is focused on innovators and entrepreneurs, so it is easy to connect with a potential user base.
The site also recently expanded its offerings to include young entrepreneurs' projects for individuals between the ages of 13 and 17. This initiative operates in conjunction with various student organizations. Through Peerbackers, individuals can also access Crowdfunding Academy, which is a primer on raising money through campaigns.
SoMoLend

This peer-to-peer platform operates rather differently than the reward-based crowdfunding sites. As a debt-based platform, SoMoLend connects entrepreneurs to friends and family, as well as banks and accredited investors, who offer microloans that are paid back over time.
Typically, the website is available only for brick-and-mortar companies that have some cash flow that allows them to service debt. Most eligible businesses have operated at least a year. The site does not consider FICA scores very strongly and instead looks at traditional and nontraditional factors, such as social reputation, online presence, and Klout score, to figure out a likely interest rate.
RocketHub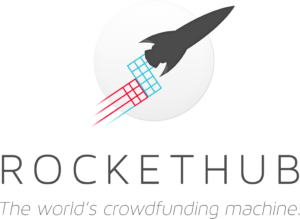 This platform initially launched to fund arts projects, but now initiatives from a variety of backgrounds can qualify. The site has become especially popular among entrepreneurs working in the sciences. Individuals can participate in its annual SciFund Challenge, which raises money specifically for science ventures.
Angel List

Individuals may know Angel List as a sort of "dating" site for entrepreneurs and angel investors, but the company now also has a crowdfunding product. Participants must meet certain minimum requirements, but if they do, then the funding pool is very strong.
This option is especially good for entrepreneurs who will need additional funding down the road, since all backers are included in a single-purpose fund. This means that future investors, namely venture capitalists, will not have to manage multiple previous investors.
CircleUp

This niche platform is meant for entrepreneurs working in the consumer product and retail realm. The site has formed partnerships with Proctor & Gamble and General Mills to provide access to these brands and offer some value beyond just funding.
Friends and family can make investments in companies through CircleUp without any fees. However, a charge is incurred if entrepreneurs obtain investors through CircleUp's broker partner, WR Hambrecht + Co.
FundRazr

This generalized crowdfunding platform allows anyone to raise capital for any purpose, including personal issues and entrepreneurial projects. Completed campaigns are charged a 5-percent fee, while entrepreneurs that do not meet goals owe 2.2 percent of raised capital plus 3 cents per transaction.
The platform is deeply integrated with social networks, making it easy to advertise to one's network with the potential of going viral. However, the site is still not a top choice among entrepreneurs, which can make it difficult to connect with like-minded people.
DragonInnovation.com

The Boston-based manufacturing company has created a crowdfunding platform designed for hardware entrepreneurs. Interested individuals must pay a $5,000 fee that helps them get set up with manufacturing their product and puts them in contact with consultants. The high fee has earned the platform some criticism, but the payoff could easily be worth it for entrepreneurs with a solid product.
JumpstartFund.com

One of the best sites for entrepreneurs looking for further help with their projects, JumpstartFund.com has a number of startup-focused tools. Participants can use the platform to connect with potential partners and co-founders as well as to collaborate with individuals who have similar ideas. Many accredited investors pay attention to the platform, which has funded SpaceX and Hyperloop, a solar-powered transportation system designed by Elon Musk.
SeedInvest

A crowdfunding platform with more than 12,000 accredited investors in its network, SeedInvest has proven a great choice for many seed-stage startups. The platform has full integration with social media to make it easy for individuals to promote their products and build excitement.
Through the platform, individuals can host remote meetings with potential investors and streamline the process for fast closings. Participants must have proof of concept, at least two full-time employees, and be incorporated in the United States.