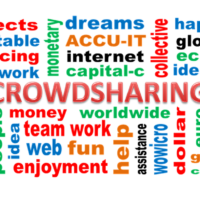 In the first stages of starting a business, most entrepreneurs look to venture capital investors as their first source of funding. However, securing capital investors often comes with strings attached, and failing to find the right venture capitalist can cause a range of issues down the line. In some cases, entrepreneurs have even been forced out of their own companies because of disagreements with investors.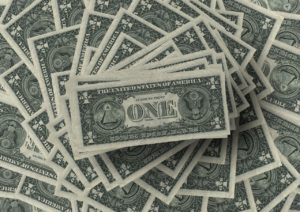 Another option, which has become increasingly popular in recent years, is crowdfunding. However, many entrepreneurs still don't understand exactly how crowdfunding works and how it could benefit them.
In short, crowdfunding involves convincing members of the public to fund a project collectively, through small donations. In general, the people who choose to donate receive a small reward or perk in return for their support. Often, the more a donor contributes, the more enticing the prize. For example, supporters who donate $20 may receive the chance to preorder a company's product before the public can, while those who give $50 receive the actual product at launch. The rewards typically align with the company's products and services.
Crowdfunding is a recent phenomenon that can be traced back directly to the American Jumpstart Our Business Startups (JOBS) Act, which was signed into law by President Barack Obama in early 2012. The Securities and Exchanges Commission has strict regulations on how organizations can raise capital, but this act made crowdfunding legal for artists and small businesses by offering key exemptions for the use of Internet "funding portals." These intermediaries include popular sites Kickstarter and Indiegogo, among several other sites that have sprung up since the act's passage. Importantly, these sites only provide a platform for crowdfunding, which is a service. Therefore, users must pay fees, and each platform charges them in a different way.
The Two Approaches to Crowdfunding for Entrepreneurs
Kickstarter remains one of the most popular crowdfunding platforms, even though the site focuses primarily on creative projects. This platform operates on an "all or nothing" basis. In other words, the money is collected from donors only if the initial target for a campaign is reached by the set deadline. If the target isn't reached, then the campaign is abandoned completely and receives no money. The benefit of this approach is that it gauges public interest in the project without risking much.
Kickstarter does not charge any fees for campaigns that do not reach their goal, so there is no cost involved in failure. Also, people tend to be more likely to donate—and in higher amounts—if they know that the project will not see the light of day if the goal isn't reached. In addition, entrepreneurs tend to work harder when they know that the campaign must succeed for their dreams to come true. Receiving partial funding can put entrepreneurs in the difficult position of having to pursue more traditional routes of funding, such as venture capital or business loans, thereby missing out on the benefits of crowdfunding.
Indiegogo, which is very popular among entrepreneurs, uses a model that lets the campaign organizer keep all funds raised, whether or not the initial goal is reached. This model can help if the entrepreneur already has other sources of funding and needs a quick boost in capital, perhaps for a new product. However, entrepreneurs should pay close attention to the fee structures for intermediaries that host these types of projects. Often, the cut that the intermediary claims is much higher (double, in the case of Indiegogo) so it could make sense to set the goal very high and avoid paying unnecessary fees.
Tips for Getting the Most from a Crowdfunding Campaign
Once an entrepreneur has decided what type of campaign they want to launch, they need to get potential donors excited enough about the idea to make a pledge. Stories sell, so they should focus on pulling people into their projects with something anecdotal and captivating. The most successful campaigns tend to be those supported by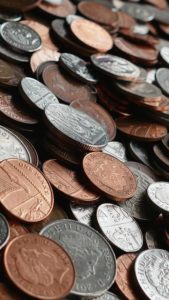 multimedia content, especially video. Through video, entrepreneurs can tell their story—where they've been and where they want to go—while selling viewers on their product or business. Of course, the campaign should communicate to supporters exactly how their money will be allocated. People want to know that their hard-earned money is going to be put to good use.
Entrepreneurs need to think of crowdfunding campaigns as awareness-raising campaigns. As such, they will need to keep the momentum going for the life of the campaign. When campaigns are too long, excitement fizzles out and returns can actually diminish. The most successful campaigns tend to last between 20 and 40 days. During this time, the campaign should be considered a full-time job, comprised of networking and social media posts, as the entrepreneur will need to bring the campaign to as many people as possible.
Crowdfunding can provide a lot of great feedback about an idea. Entrepreneurs should listen to their funders and other commenters, using what they hear to tweak the business. They can also maximize feedback by directly asking for it in the campaign. While feedback will likely provide a lot of conflicting information, it can help refine the business in the future.