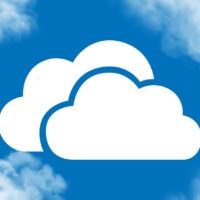 Moving your business from a central server system to a cloud means that your staff can access programs and databases through the internet from any corner of the globe. Government agencies, non-profits, small businesses, multinationals are embracing cloud computing for its numerous benefits. Here's what you can do with cloud-computing;
Hosting blogs and websites

Creating backups

Storing data

Recovering data

Streaming audio and video content

Data analysis for purposes of planning

Building new applications and services
One of the primary reasons why enterprises are adopting cloud-computing is because of its ability to cut on costs. With traditional computing, many businesses spend a lot of money on buying equipment, software installations, consultation services fees and contractual maintenance services costs.  
Ways cloud-computing can help your business save money
Lower entry costs
Ready-made cloud computing services eliminate the need for costly hardware and software. Cloud services come with negligible entry costs. Besides being affordable, cloud computing technology is hassle free and does not require in-depth technical expertise.
Minimizes labor costs
Software and hardware consultation, and installation services do not come cheap. IT experts charge exorbitant hourly rates, and the worst thing is that activation alone could take months. You have to hire an expert, and you might have to wait on the queue if the expert is already occupied elsewhere. Cloud computing services are ready to use, and activation takes a few short hours.
Eliminates license renewals
With traditional systems, business owners have to part with a tidy sum with software purchase and annual software renewals. As a business owner, you'll also have to buy numerous separate copies of software for every employee.  The best thing about cloud computing is that there are no complicated and confusing software licenses.
Doesn't require technical know-how
If you're not a techie, forget about DIY's (Do It Yourself), if you have a traditional system because you have to hire an expert to do it for you. With cloud computing, you can leverage advanced technology that's already in the cloud.
No maintenance costs
If you're already using conventional technology, then you know how fast the technology changes. Sometimes the technology changes every 3 to 6 months, prompting business owners to keep upgrading their systems which of course isn't cheap. Failure to pay for maintenance can leave your business operations at a standstill.
With could computing, you already have your maintenance costs covered. Once you make a purchase, your cloud service provider takes up the support of the core technology and infrastructure at no extra cost leaving you with round the clock accessibility.
Minimizes hardware costs
Have you invested massive amounts of money on high capacity desktops and server rooms to have your network running efficiently? With a cloud-based system, employees can use their personal devices such as tablet and laptops to work, helping you save on hardware costs.
There's no denying that cloud computing has revolutionized the IT world. With the technology, businesses can have a competitive edge at just a fraction of the costs, compared to traditional computing systems. If you've been under pressure to deliver more with less, adopt a cloud-based system and notice the difference.